Brigade Tech Gardens
bangalore
https://goo.gl/maps/yzT2p3jN9u7pq3h48
VenueMap
India
INR
₹1,70,00,000
₹2,90,00,000
Birla Properties
Birla Properties
Birla Properties
1, Brigade Tech Gardens, Kundalahalli, Brookefields Green Avenue, Kundalahalli, ITPL Main Rd, Phase 2, Brookefield, Bengaluru, Karnataka 560037
Brookefield
bangalore
560037
Brigade Tech Gardens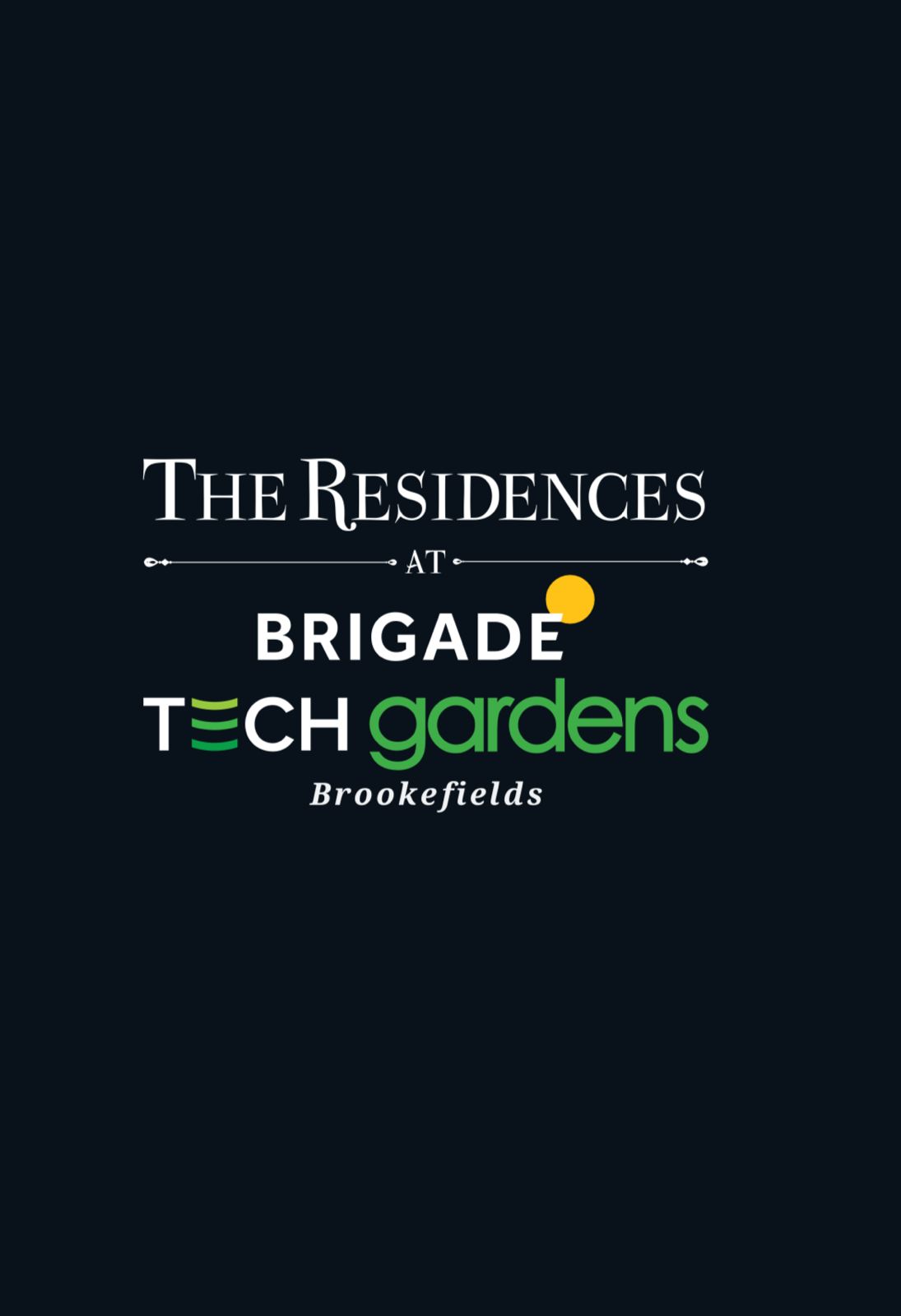 Rated
4.5
/5 based on
15
customer reviews
₹
17000000
2023-09-30T02:12:39+05:30
2023-02-18T06:08:29+05:30
In stock
Product description:
Brigade Tech Gardens is an Ongoing project in the location of Brookefield, Get Brigade Tech Gardens Brochure, Floorplan & Masterplan, Pricesheet
Anonymous
- by
,2023-09-18T12:25:56+05:30
High Quality of construction
1
Price slightly on higher end when compared to local builder
1
High Quality of construction
Club House
House Keeping
Security
Gym
Lift
Community Hall
Power Backup
Common Garden
Badminton Court
Sewage Treatment
Indoor Games
Visitor parking
Vastu Compliant
Basketball Court
Maintenance Staff
Party Area
Fire Safety
Rain Water
Park
Children
CCTV Camera
Jogging Track
Brigade Tech Gardens
Brigade Tech Gardens
apartments in Brookefield
Know More About Brigade Tech Gardens
1 Acres

February 11, 2023

residential

apartments

1,553 - 2,372 Sqft

45

1,70,00,000

2.5 & 3.5 BHK
Interesting Facts About Brigade Tech Gardens
Brigade Tech Gardens Bangalore - it's one of the coolest commercial cum residential projects by Brigade Group so far and it is located in the Brookfield area of Bangalore. The project is USGBC LEED Platinum certified SEZ developed. The area is a hub for tech companies and startups in Bangalore.
The project is developed based on the needs of the modern tech workforce, with state-of-the-art facilities and amenities. Brigade Tech Gardens is spread over 10 acres of land and has 6 blocks where one of the blocks is built just for recreational purposes. The commercial project offers a whopping 3 million square feet of office space to host the massive tech force of Bangalore.
The Brigade Tech Gardens apartment project is spread over 1.6 acres out of the total 10 Acre Project. It offers exclusive 30 units of 2.5 and 3.5 BHK homes built into a tower of 6 floors. The project is ready to move in and offers 2.5 BHK homes sized between 1553 to 1941 square feet and 3.5 BHK homes of 1890 to 2372 square feet.
Brigade Tech Gardens Amenities
Supermarket

Infinity Pool

Party Hall

Walking jogging Track

Yoga Deck

Landscaped Gardens

Gymnasium

Clubhouse

Kids Play Area
Brigade Tech Gardens is not just your average office space, they've got some pretty neat features that make it a project that stands out commercially and residentially. The project plays home to a 100-year-old banyan tree and this has become a wonderful spot to relax and unwind for a short break. The project has a sky garden on the 14th floor where you can take a break and enjoy some fresh air and greenery which is much needed considering the bustle of work life.
This is usually not the case in most buildings as they tend to have just cubicles/cabins or work bays with no windows for fresh air or any natural light. The lounges and cafes on every floor, Make your work life a bit easier so you can grab a coffee or a snack without leaving the building or even rushing to accommodate the bio break, snacking and a few personal calls that you might have to make.
And if you're worried about traffic and parking, don't be - Brigade Tech Gardens has got multi-level parking facility with over 3,000 parking spaces, so you'll never have to worry about finding a spot.
Brigade Tech Gardens Project also has been developed with sustainability in their mind, as features like rainwater harvesting and waste management systems are in place for this project.
Bottom line is that if you're a tech professional looking for a great workspace in Bangalore, Brigade Tech Gardens Project is definitely worth checking out!


Brigade Tech Gardens Location
Brigade Tech Gardens is a top-notch office space located in Whitefield, Bangalore, and it's a major hub for IT and non-IT companies and startups. The area has great infrastructure, with wide roads and easy access to public transportation making it easy to get to work and back home without having to deal with the traffic that's all too common in the other parts of the city. The area also has some great residential projects for you to move into so that you can stay close to the workspace and spend all of your time stuck in traffic. Brigade New Projects in the area are surely worth checking out.
But coming back to the point… One of the biggest advantages Brigade Tech Gardens has is its location. The office space is situated in the heart of the city's tech sector, which translates to being surrounded by like-minded professionals and having easy access to some of the best tech talent in the country. This pool of like-minded professionals offers a great environment for networking, collaboration, and knowledge sharing. Along with all the professional benefits, the area has a great mix of residential and commercial spaces, which means you'll have hassle-free access to all the amenities you need to live and work comfortably. Whether you're looking for a gym, a grocery store, or a park to take a walk in, you'll find everything you need in Whitefield.
Brigade Tech Gardens' Social Infrastructure
Outer Ring Road (Marathalli) 2.5 Kms

M. G. Road (CBD) 12 Kms

EPIP (Whitefield) 1.5 Kms

ITPL (Whitefield) 6 Kms

Sarjapur Jn 11 Kms

Hebbal Jn 20 Kms

KR Puram (ORR) 9 Kms
To sum it up, Brigade Tech Gardens is an amazing office space that is situated in a strategic location, within an advantageous locality with plenty of amenities and features that make it a great place to work and collaborate.
About Brigade Group
Brigade Group is a real estate developer headquartered in Bangalore, India. They have been around since 1986 and have made quite an impact on the Indian real estate market by developing some notable commercial and residential properties in Bangalore and other cities across India.
The reason for their success is their commitment to quality and innovation. Over the years, they have bagged some pretty impressive awards, including the CNBC Awaaz Real Estate Award and the Asia Pacific Property Award. Additionally, they have adopted renewable energy sources and green building practices to ensure sustainability.
Brigade Group's portfolio is super impressive. They've got everything from luxury apartments to villas, office spaces, shopping malls, and even hotels. And get this, each project is specifically designed to meet the certain needs of modern-day living while fusing traditional Indian architecture and culture with their projects.
They take customer satisfaction very seriously, some might say that customer satisfaction is unofficially their highest priority. Building long-term relationships with their clients by providing quality, transparency, and reliability has been their modus operandi and it rewards them handsomely. That's why they're a popular choice for homebuyers and investors alike. The Properties practically sell themselves and that is the type of Business Brigade that has been built.
Like any business, Profit is the key agenda but Brigade has showcased its care and concern for the community too. Although many may not have heard of Brigade Group's philanthropic initiatives, The real estate developer has done some good work in education, healthcare, and community development.
Overall, Brigade Group is a top player in the Indian real estate market, known for quality and innovation.
Complete View of Floor Plans & Pricing
There is Always an Extra Room for the Discounts and Offer
There is no harm in giving a try
Construction Status:

ready to move

Elevation:

G+6 Floors

Location:

Brookefield

City:

bangalore

State:

karnataka

RERA:

RERA No.: PRM/KA/RERA/1251/446/PR/030223/005690
Address and Location On Go...
1, Brigade Tech Gardens, Kundalahalli, Brookefields Green Avenue, Kundalahalli, ITPL Main Rd, Phase 2, Brookefield, Bengaluru, Karnataka 560037
Amenities You Would Love to Use
Outdoor Sports Facilities
Schedule a Site Visit Tour
Frequently Asked Questions
Where is Brigade Tech Gardens Located?
Brigade Tech Gardens is located in Brookefield, bangalore
How many units are there in Brigade Tech Gardens?
There are 45 units available for Brigade Tech Gardens
When is Brigade Tech Gardens scheduled for hand over?
Brigade Tech Gardens will be completed according to the timelines given to the RERA.
Has Brigade Tech Gardens received RERA?
No project can commence without RERA approvals.
What are the different sizes available in Brigade Tech Gardens?
Size available in Brigade Tech Gardens area, 2.5 & 3.5 BHK
Is Brigade Tech Gardens approved by banks?
If the project is approved by rera then bank approvals may not be a problem.
Is there any home loan facility available in Brigade Tech Gardens?
Yes, Brigade Tech Gardens has a home loan facility.
Is Brigade Tech Gardens vastu compliant?
Yes, Brigade Tech Gardens is vastu compliant.
Is there a visitor's car park available in Brigade Tech Gardens?
Yes there is a provision for visitor's car parking.
Properties You Might Like