Brigade 7 Gardens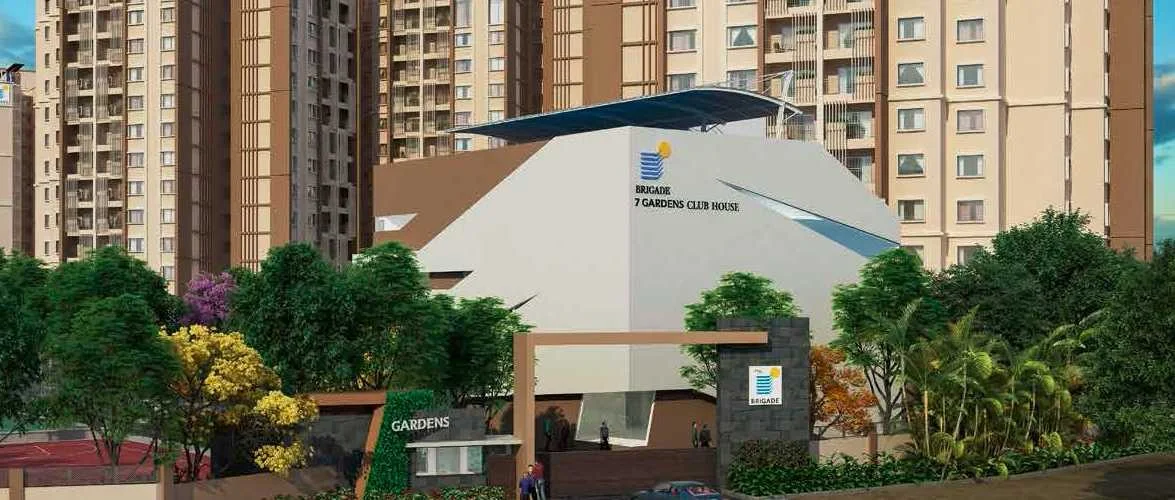 Rated
4.5
/5 based on
15
customer reviews
₹
8500000
2023-10-04T11:36:38+05:30
2022-09-22T11:27:48+05:30
In stock
Product description:
Brigade 7 Gardens is an 8.3-acre ready-to-move apartment project with 2 & 3 BHK housing options starting from 83L onwards. The project is located in Banashankari, Kanakapura Road, Bangalore. Visit the website to get details about prices, availability and more.
Anonymous
- by
,2023-09-22T21:40:10+05:30
High Quality of construction
1
Price slightly on higher end when compared to local builder
1
High Quality of construction
₹
₹85,00,000
to
₹1,10,00,000
Brigade 7 Gardens - Location
Sy 37/1, Paduka Mandira Rd, Bharat Housing Society Subramanyapura, Uttarahalli Hobli, Bengaluru, Karnataka 560061
Area:

Kanakapura Road

City:

bangalore

State:

karnataka

Country:

India

Zip Code:

560061
Kanakapura Road is a popular locality in the southern part of Bangalore, Karnataka, India. The area is known for its scenic beauty and peaceful surroundings, making it an ideal location for those looking for a serene and tranquil environment. The area is well-connected to major parts of Bangalore via roads and public transport, making it easy to access the city's amenities and facilities.
Here are some of the key features of Kanakapura Road:
Proximity to Major Commercial Hubs: Kanakapura Road is located close to some of the major commercial hubs in Bangalore, such as Electronics City, Bannerghatta Road, and Jayanagar. This makes it an ideal location for professionals who are looking for easy access to their workplace.
Educational Institutions: Kanakapura Road is home to several renowned educational institutions, such as Jain University, KSIT, RMS International School, and Jnana Sweekar Public School. This makes it an ideal location for families with children.
Scenic Beauty: Kanakapura Road is surrounded by lush greenery and scenic beauty, with several parks and natural attractions such as the Turahalli Forest, Chunchi Falls, and Mekedatu. These natural attractions provide residents with an opportunity to escape the hustle and bustle of the city and enjoy some quality time with their loved ones.
Connectivity: Kanakapura Road is well-connected to other parts of Bangalore via several major roads, such as the Outer Ring Road, Mysore Road, and NICE Road. The area is also well-connected via public transport, with several BMTC buses and metro stations located nearby.
Overall, Kanakapura Road is an excellent location for those looking for a peaceful and serene environment, with easy access to the city's amenities and facilities. The area's scenic beauty, educational institutions, and connectivity make it an ideal location for families, professionals, and retirees alike.