Brigade Metropolis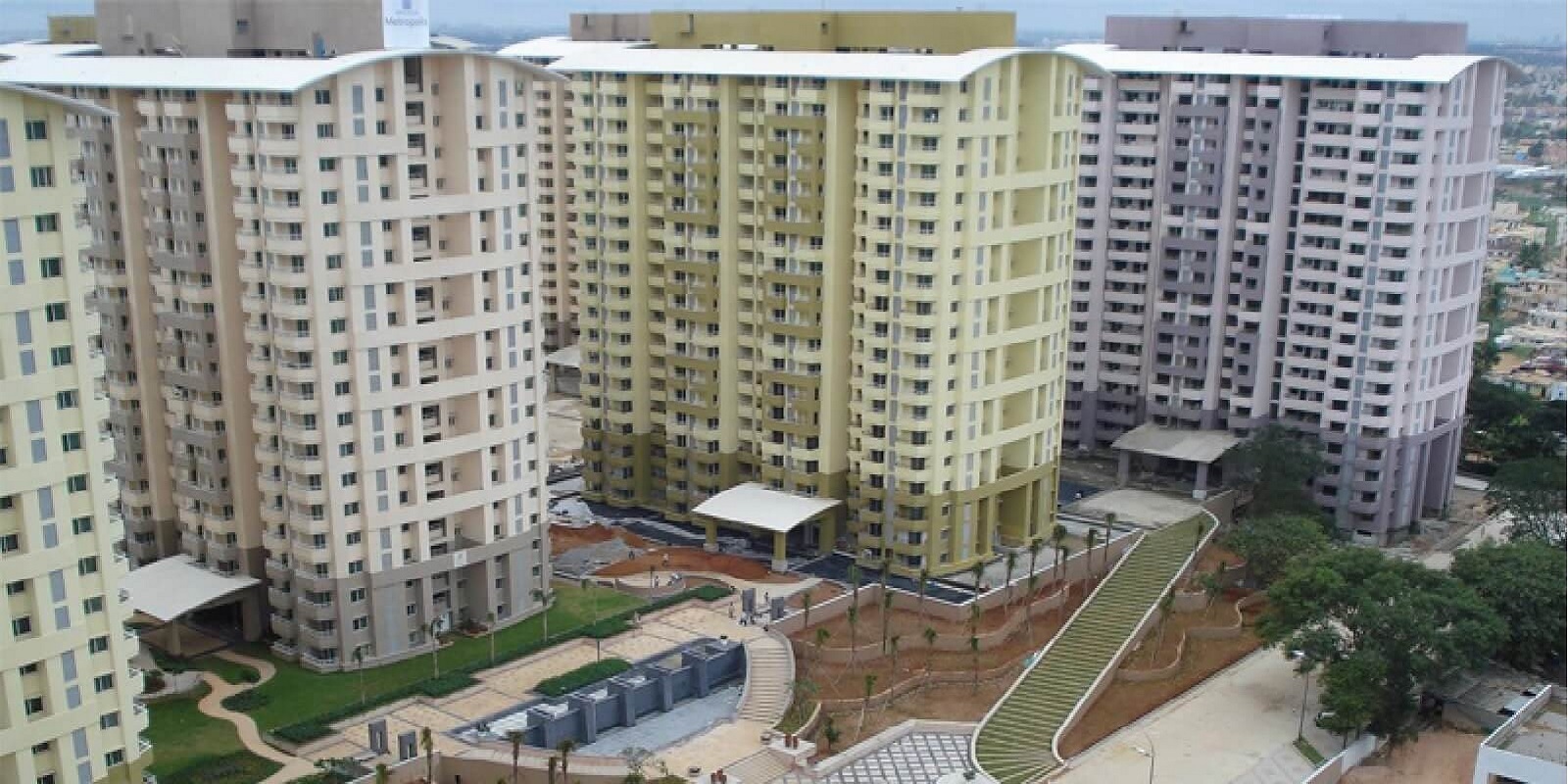 Rated
4.5
/5 based on
15
customer reviews
₹
1
2023-10-03T23:02:44+05:30
2022-09-22T13:25:57+05:30
In stock
Product description:
Brigade Metropolis is a ready-to-move apartment project offering 1,2 & 3 BHK homes starting from 61 Lakh in Mahadevapura, Bangalore. Contact us for details.
Anonymous
- by
,2023-09-22T09:16:01+05:30
High Quality of construction
1
Price slightly on higher end when compared to local builder
1
High Quality of construction
₹
₹On Request
to
₹On Request
Brigade Metropolis - About
Brigade Metropolis is a massive residential project situated in the heart of Bangalore. This stunning development is spread across 40 acres of lush greenery, offering 1600 ready-to-move residential units to its residents. The Brigade Metropolis is a well-planned, well-designed project that is a perfect blend of modern amenities and natural surroundings.
One of the most significant advantages of Brigade Metropolis is its location. The development is situated in Whitefield, Bangalore, which is a prime location known for its thriving IT industry, world-class healthcare facilities, and educational institutions. The development is well-connected to all parts of the city, making it an ideal location for families and professionals alike.
The Brigade Metropolis project comprises of spacious and luxurious 2, 3, and 4 BHK apartments that are designed to meet the needs of every family. The apartments are available in different sizes and configurations, catering to the needs of every resident. Each apartment is meticulously crafted to provide ample natural light, ventilation, and a stunning view of the surrounding landscape.
The development has been designed keeping in mind the needs of modern-day living. The apartments are equipped with all modern amenities such as swimming pool, clubhouse, gymnasium, landscaped gardens, jogging track, children's play area, and more. The development also has 24-hour security and surveillance, ensuring the safety and well-being of its residents.
Apart from the modern amenities, Brigade Metropolis is surrounded by lush greenery and open spaces. The development has over 14 acres of open green space, providing residents with a peaceful and serene environment to unwind and relax. The project also has a large central park, offering residents the opportunity to engage in outdoor activities and spend quality time with their families.
The Brigade Metropolis project is developed by Brigade Group, one of the leading real estate developers in India. The developer has a reputation for delivering quality and timely projects, making it a trusted name in the real estate industry. The Brigade Group has won several awards for its projects, including the prestigious "Developer of the Year" award by ET Now in 2019.