Brigade Oasis Ph1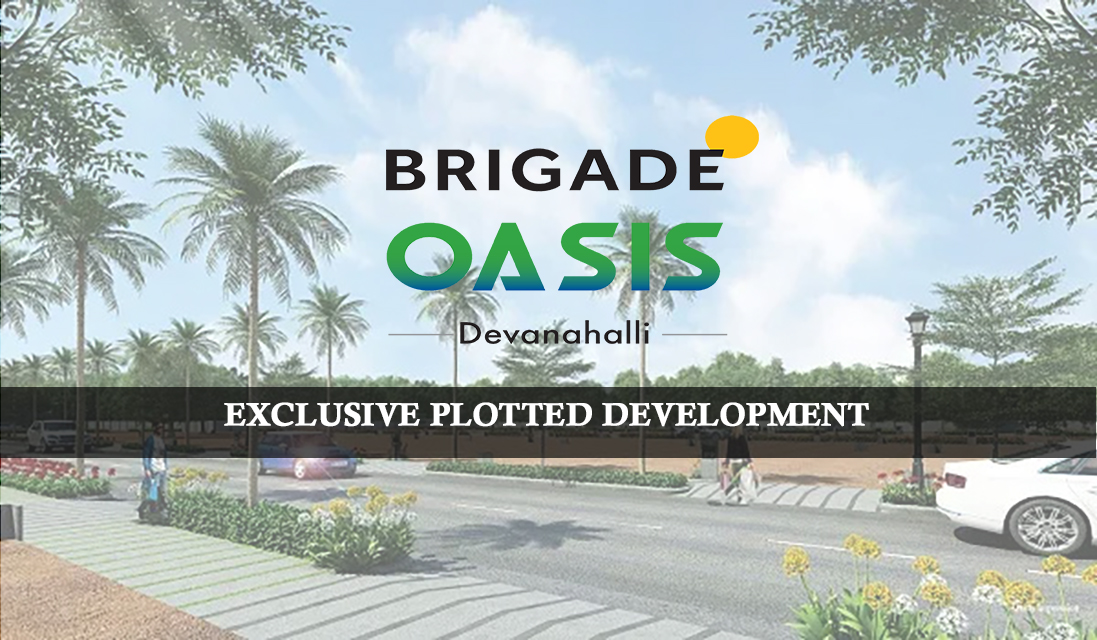 Rated
4.5
/5 based on
15
customer reviews
₹
5300000
2025-03-01T00:00:00+05:30
2022-11-12T08:02:21+05:30
In stock
Product description:
Brigade Oasis is an ongoing project in the location of Devanahalli, Get Brigade Oasis Brochure, Floorplan & Masterplan, Pricesheet
Anonymous
- by
,2023-09-22T20:53:51+05:30
High Quality of construction
1
Price slightly on higher end when compared to local builder
1
High Quality of construction
₹
₹53,00,000
to
₹1,06,00,000
Brigade Oasis Ph1 - Amenities
Outdoor Sports Facilities
Brigade Oasis Plots in Devanahalli offers a wide range of amenities for its residents to ensure a comfortable and convenient living experience. Here are some of the amenities offered in Brigade Oasis Plots:
Clubhouse: The project features a clubhouse that offers a range of facilities such as a gymnasium, indoor games room, and a multi-purpose hall. The clubhouse is designed to cater to the recreational and fitness needs of the residents.
Swimming Pool: The project has a swimming pool where residents can relax and unwind after a long day. The pool is well-maintained and is surrounded by a deck area where residents can sunbathe or read a book.
Landscaped Gardens: The project boasts of beautifully landscaped gardens that offer a peaceful and serene environment for residents to relax and rejuvenate. The gardens are meticulously maintained and are a great place to take a stroll or spend time with family and friends.
Jogging Track: The project has a jogging track that is ideal for fitness enthusiasts. The track is well-maintained and is perfect for residents who enjoy jogging or walking in the mornings or evenings.
Children's Play Area: Brigade Oasis Plots has a dedicated children's play area that is safe and secure for kids to play in. The play area is equipped with a range of play equipment, ensuring that kids have a fun and enjoyable time.
24-hour Security: The project has 24-hour security to ensure the safety and security of its residents. The security personnel are well-trained and equipped to handle any emergency situations.
Power Backup: The project has a power backup facility that ensures uninterrupted power supply in case of power outages.
Water Supply: The project has a reliable water supply system that ensures that residents have access to clean and safe drinking water at all times.
CCTV Surveillance: Brigade Oasis Plots has CCTV surveillance in common areas, ensuring that the premises are monitored 24/7. This provides an additional layer of security and helps in identifying any suspicious activities.
Rainwater Harvesting: The project has a rainwater harvesting system that collects rainwater and recharges the groundwater table. This helps in conserving water and reduces the dependence on the municipal water supply.
Sewage Treatment Plant: The project has a sewage treatment plant that treats the sewage generated in the project and recycles it for landscaping purposes. This helps in reducing the burden on the municipal sewage system and conserves water.
Car Parking: The project has ample car parking facilities, ensuring that residents have a safe and secure place to park their vehicles.
Brigade Oasis Plots in Devanahalli offers a range of amenities including a clubhouse with a gym and indoor games room, swimming pool, landscaped gardens, jogging track, children's play area, 24-hour security, power backup, water supply, CCTV surveillance, rainwater harvesting, sewage treatment plant, Wi-Fi connectivity, intercom facility, and car parking. These amenities cater to the recreational, fitness, safety, and convenience needs of the residents, providing a comfortable and convenient living experience.