Brigade Panorama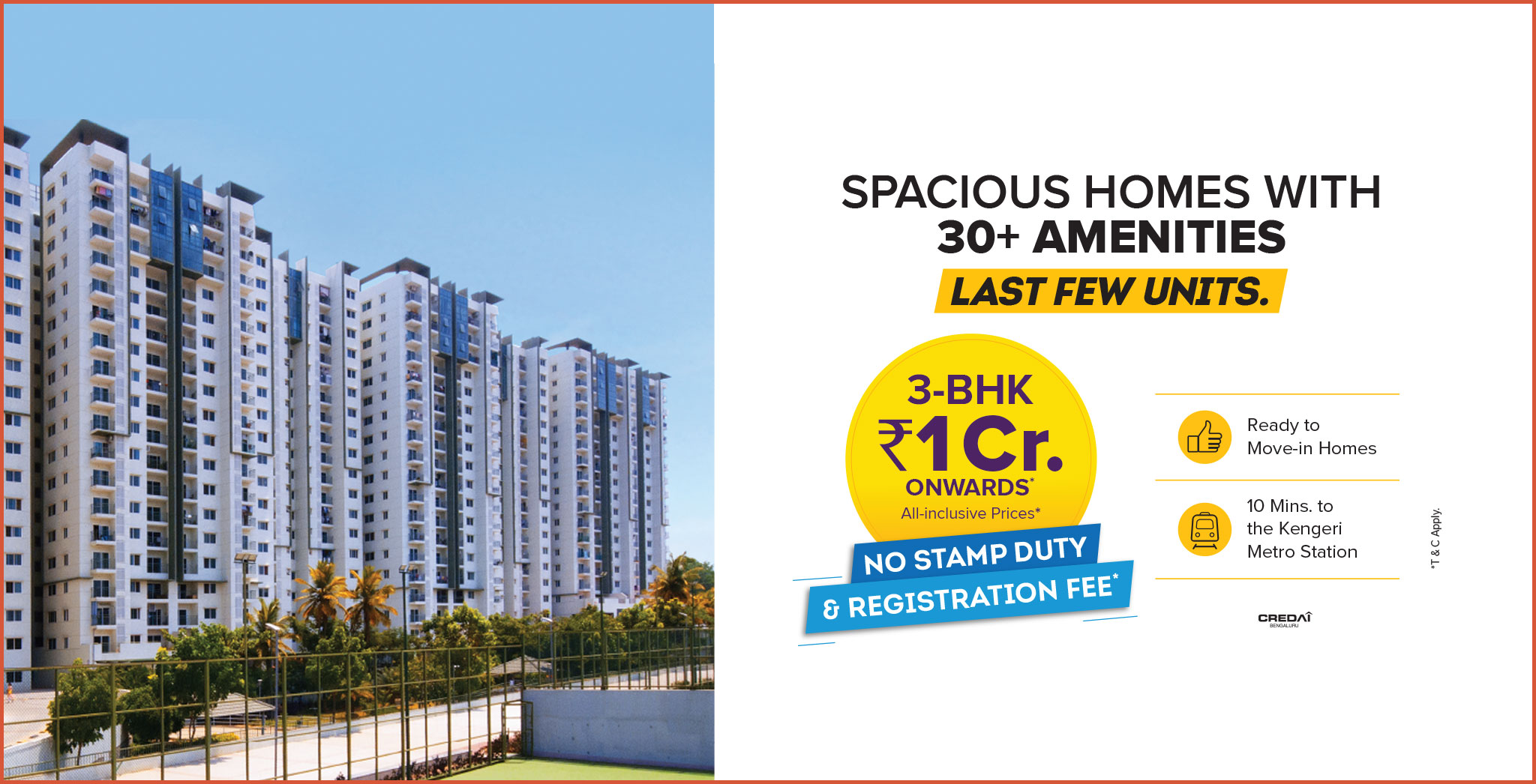 Rated
4.5
/5 based on
15
customer reviews
₹
1
2023-09-28T23:45:10+05:30
2022-09-22T12:40:23+05:30
In stock
Product description:
Brigade Panorama is an 11-acre residential project with 3BHK homes in Mysore Road, Bangalore. Priced at 97 Lakh onwards, contact us for more details.
Anonymous
- by
,2023-09-17T09:58:27+05:30
High Quality of construction
1
Price slightly on higher end when compared to local builder
1
High Quality of construction
₹
₹On Request
to
₹On Request
Brigade Panorama is a residential project that covers 10 acres of land and provides 1000 units of 3 BHK apartments. It is a large-scale residential development that offers modern amenities and features to its residents.
The 3 BHK apartments in Brigade Panorama are designed to provide a comfortable and luxurious living experience. These apartments typically come with three bedrooms, a living room, a kitchen, and two or three bathrooms. The living spaces are spacious and well-ventilated, and the apartments are designed to maximize natural light and air circulation.
In addition to the apartments, Brigade Panorama offers a range of amenities and facilities that include a swimming pool, gymnasium, landscaped gardens, children's play area, and a clubhouse. The project is also equipped with round-the-clock security and power backup facilities, ensuring a safe and secure living environment for its residents.
Located in Bangalore, Brigade Panorama is well-connected to major parts of the city, making it an ideal location for those looking for a comfortable and convenient living experience.