Brigade Topaz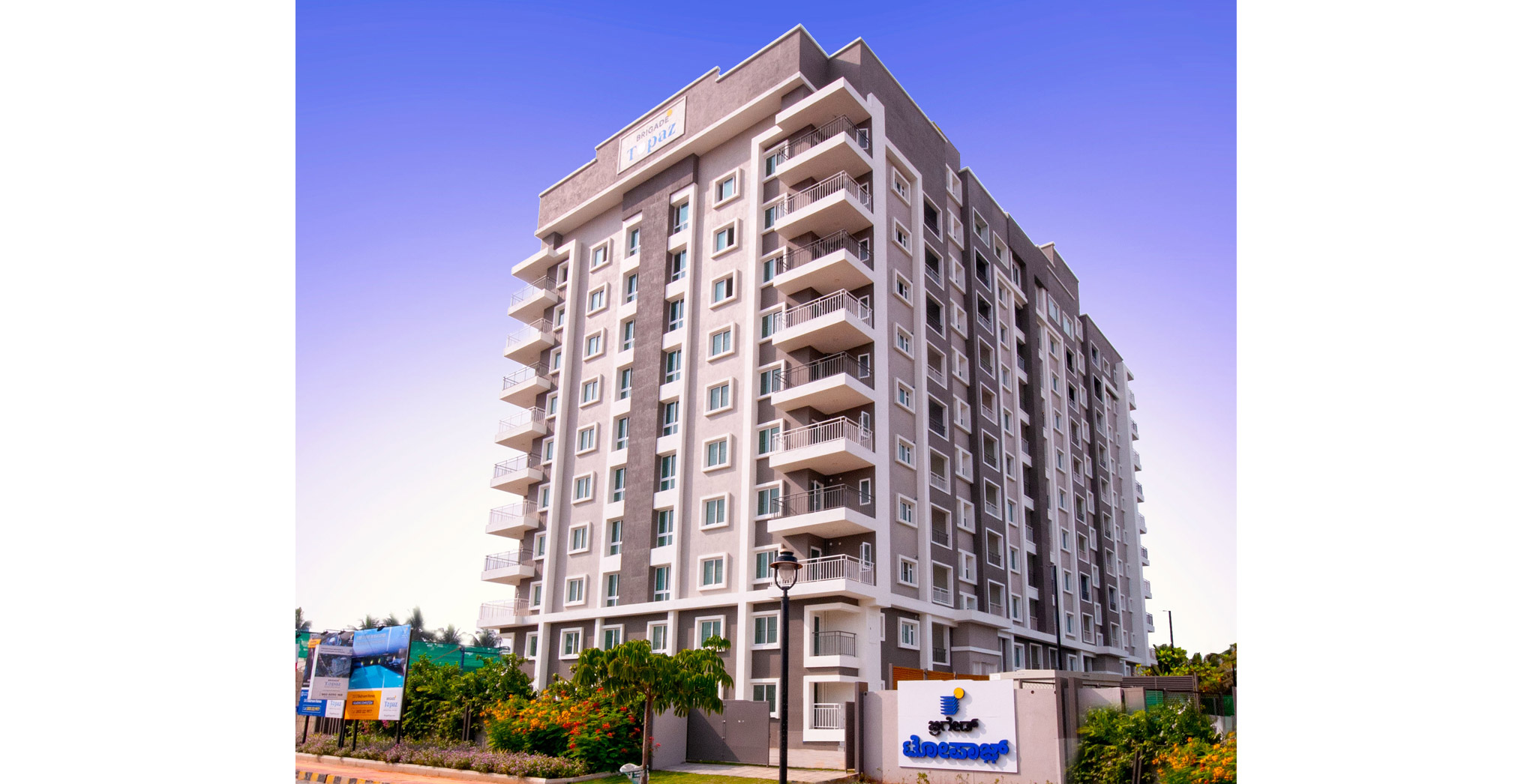 Rated
4.5
/5 based on
15
customer reviews
₹
8100000
2023-09-06T22:01:46+05:30
2022-09-22T12:55:55+05:30
In stock
Product description:
Brigade Topaz is a residential apartment project with 2 & 3 BHK homes built on 1.15 acres in Bannur Road, Mysore. Visit the website for more details.
Anonymous
- by
,2023-08-26T08:15:03+05:30
High Quality of construction
1
Price slightly on higher end when compared to local builder
1
High Quality of construction
₹
₹81,00,000
to
₹1,03,00,000
Brigade Topaz is a premium residential apartment project located on Bannur Road in Mysore, Karnataka, India. The project is developed by Brigade Group, one of the leading real estate developers in South India.
The project offers spacious 2 BHK and 3 BHK apartments with modern amenities and facilities such as a swimming pool, gymnasium, clubhouse, landscaped gardens, and more. The apartments are designed to provide a luxurious living experience with well-planned interiors and high-quality finishes.
Brigade Topaz is strategically located on Bannur Road, which is one of the prime residential areas in Mysore. The project is close to various educational institutions, healthcare centers, shopping malls, and entertainment hubs, making it an ideal place to live. The project is also well-connected to other parts of the city via major roads and public transportation.
Additionally, Brigade Topaz is built with a focus on sustainability and green living. The project incorporates eco-friendly features such as rainwater harvesting, energy-efficient lighting, and waste management systems, which helps in conserving natural resources and reducing the carbon footprint.
The apartments in Brigade Topaz are designed to cater to the needs of modern families, with spacious living areas, large bedrooms, and well-equipped kitchens. The project also provides 24/7 security and surveillance systems to ensure the safety of the residents.
Overall, Brigade Topaz offers a luxurious and comfortable living experience in one of the most sought-after residential areas of Mysore. With its premium amenities, excellent location, and sustainable features, it is an ideal choice for those looking for a high-quality lifestyle in the city.