Brigade Horizon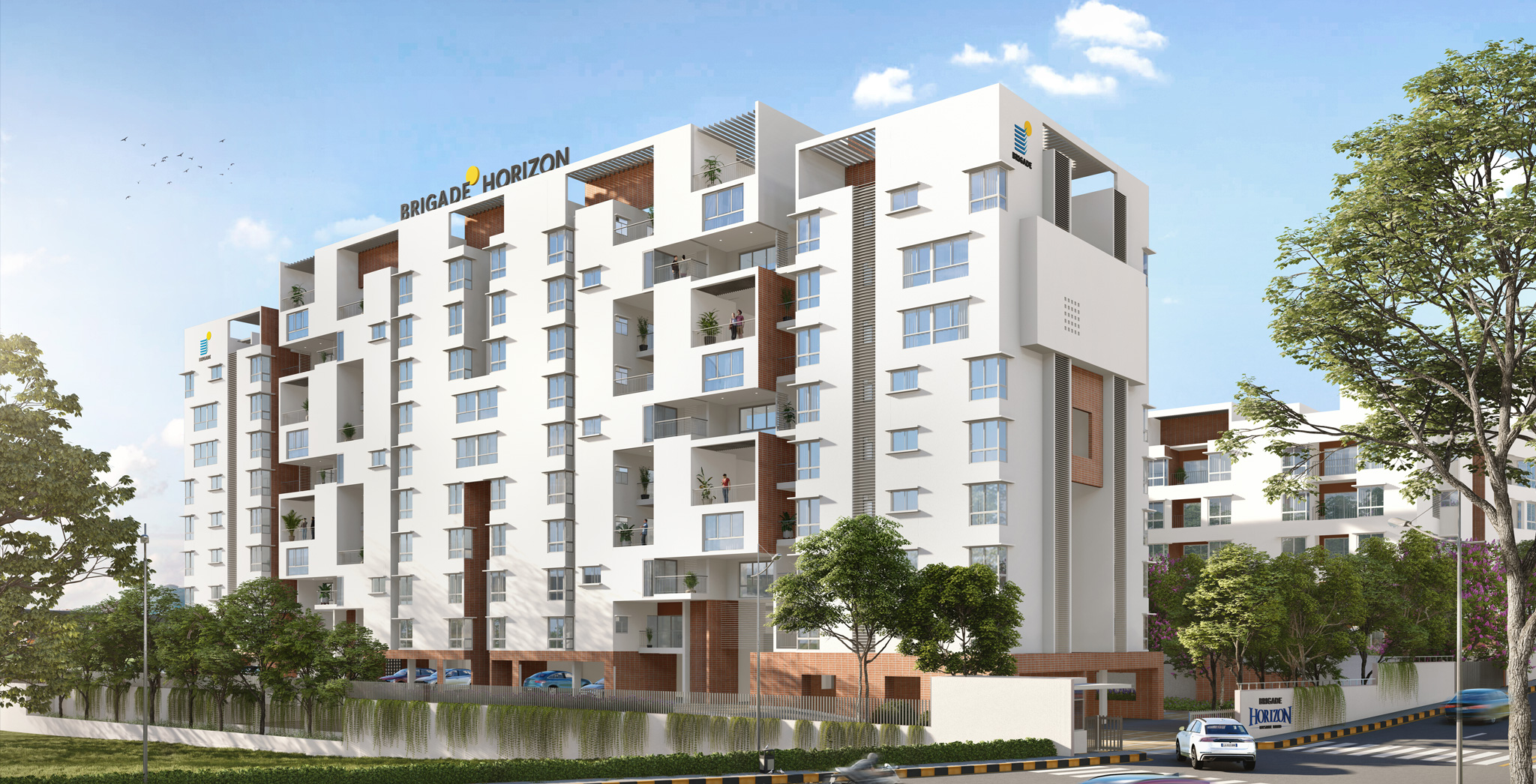 Rated
4.5
/5 based on
15
customer reviews
₹
4200000
2026-12-01T00:00:00+05:30
2022-09-25T05:46:52+05:30
In stock
Product description:
Brigade Horizon is an ongoing project offering 2 & 3 BHK residential apartments in Mysore Road.
Anonymous
- by
,2023-09-18T14:37:48+05:30
High Quality of construction
1
Price slightly on higher end when compared to local builder
1
High Quality of construction
Brigade Horizon is a residential project that offers an array of housing options, including 1, 2, and 3 BHK homes in Mysore Road, Bangalore. The project is spread across 5 acres of land, ensuring ample space for all the residents.
The homes at Brigade Horizon are designed keeping in mind the modern lifestyle of residents. They are well-ventilated and spacious, allowing ample natural light and fresh air to flow in. The interiors are beautifully designed with high-quality fittings and fixtures to provide a luxurious living experience to the residents.
Brigade Horizon offers a range of amenities that cater to the needs of residents of all age groups. The swimming pool is perfect for those who want to take a refreshing dip, while the gymnasium is ideal for fitness enthusiasts. The landscaped gardens provide a calm and serene environment, perfect for relaxation, and the children's play area ensures that kids have a safe and fun place to play.
The project also features a clubhouse, which serves as a community hub for the residents. It is a great place to socialize, relax, and spend time with friends and family. The clubhouse features a range of facilities, including a party hall, a billiards room, a table tennis room, and more.
One of the key features of Brigade Horizon is its location. The project is situated in Mysore Road, which is one of the fastest-growing areas in Bangalore. The location is well-connected to other parts of the city, with easy access to major roads, public transportation, and other facilities such as hospitals, schools, and shopping centers.
Another noteworthy feature of Brigade Horizon is its focus on sustainability. The project has incorporated several eco-friendly features to minimize the environmental impact. For instance, the project has a rainwater harvesting system that collects and reuses rainwater, reducing the need for groundwater. Additionally, the project features a sewage treatment plant that treats wastewater and recycles it for gardening purposes. These initiatives help to reduce water consumption and promote sustainable living.
Brigade Horizon also offers 24/7 security and surveillance to ensure the safety of residents. The project has trained security personnel and CCTV cameras installed at various locations to monitor the premises. This provides residents with peace of mind and ensures that they feel safe and secure in their homes.
The project's proximity to several recreational and entertainment facilities also adds to its appeal. Residents can easily access several malls, restaurants, and movie theaters in the surrounding areas. Additionally, the project is located close to several parks and nature reserves, making it an ideal place for nature lovers.
In summary, Brigade Horizon offers a range of housing options, amenities, and a prime location, making it an excellent choice for anyone looking for a comfortable and luxurious living space in Bangalore. The project's focus on sustainability, 24/7 security, and proximity to recreational facilities add to its appeal, making it an ideal choice for modern families.