Brigade Horizon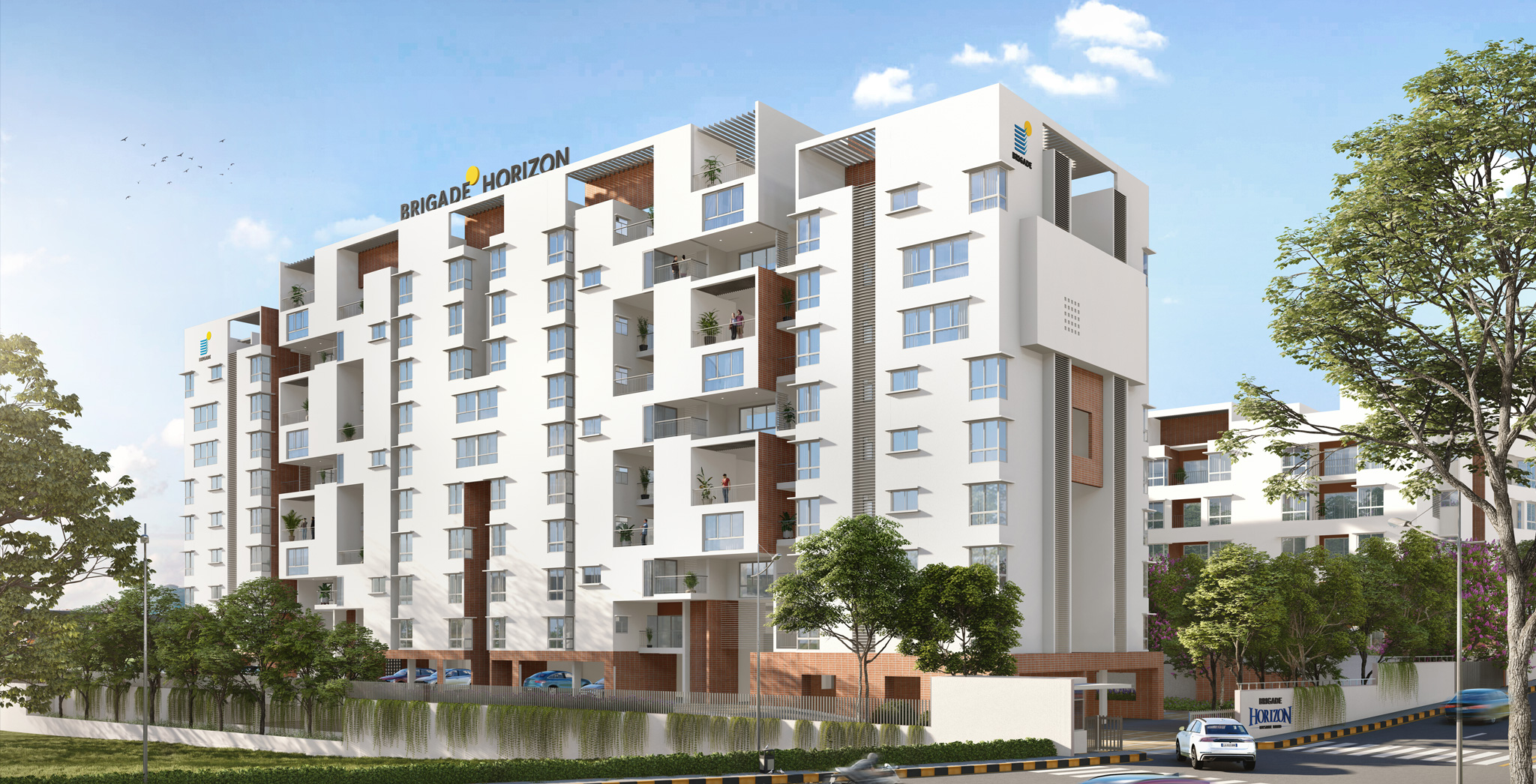 Rated
4.5
/5 based on
15
customer reviews
₹
4200000
2026-12-01T00:00:00+05:30
2022-09-25T05:46:52+05:30
In stock
Product description:
Brigade Horizon is an ongoing project offering 2 & 3 BHK residential apartments in Mysore Road.
Anonymous
- by
,2023-09-23T06:41:15+05:30
High Quality of construction
1
Price slightly on higher end when compared to local builder
1
High Quality of construction
Brigade Horizon - Amenities
Outdoor Sports Facilities
Brigade Horizon offers a wide range of amenities that are designed to cater to the needs of modern families. Some of the amenities offered by Brigade Horizon include:
Swimming pool
Gymnasium
Clubhouse
Children's play area
Landscaped gardens
Jogging track
Indoor games room
Multi-purpose hall
Amphitheater
24/7 security
Basketball court
Tennis court
Badminton court
Skating rink
Senior citizen's area
Meditation pavilion
Barbeque area
Ample car parking space
Power backup
What is unique about Brigade Horizon is its focus on sustainability. The project has incorporated several eco-friendly features to minimize the environmental impact. For instance, the project has a rainwater harvesting system that collects and reuses rainwater, reducing the need for groundwater. Additionally, the project features a sewage treatment plant that treats wastewater and recycles it for gardening purposes. These initiatives help to reduce water consumption and promote sustainable living.
Another unique aspect of Brigade Horizon is its location. The project is spread across 5 acres of land in Mysore Road, which is one of the fastest-growing areas in Bangalore. The location provides easy access to major business centers, educational institutions, and other amenities, making it an ideal place to live for modern families.
Brigade Horizon also offers a range of housing options, including 1, 2, and 3 BHK apartments, which are designed to cater to the needs of families of different sizes. The apartments are spacious, well-ventilated, and designed to maximize natural light, ensuring a comfortable and luxurious living experience.
What sets Brigade Horizon apart from other residential projects in Bangalore is its focus on sustainability, its location in a rapidly developing area, and its range of housing options and amenities. These factors make Brigade Horizon an ideal choice for anyone looking for a comfortable and sustainable living space in Bangalore.