Brigade Orchards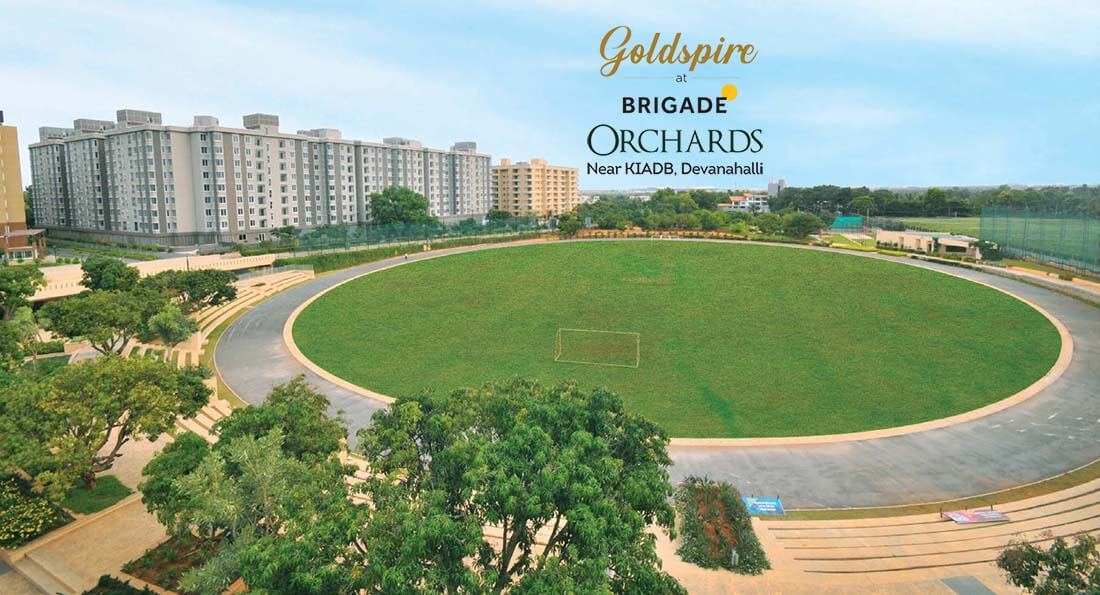 Rated
4.5
/5 based on
15
customer reviews
₹
4300000
2024-06-01T00:00:00+05:30
2022-11-09T18:53:41+05:30
In stock
Product description:
Brigade Orchards in Devanahalli Bangalore is a 135-acre smart township offering 1.5, 2 & 3 acre plots. Enquire about these Brigade plots today.
Anonymous
- by
,2023-09-18T09:56:36+05:30
High Quality of construction
1
Price slightly on higher end when compared to local builder
1
High Quality of construction
₹
₹43,00,000
to
₹2,26,00,000
Brigade Orchards - Amenities
Outdoor Sports Facilities
Brigade Orchards is a mixed township development that offers residents a wide range of amenities and facilities. Here are some of the amenities offered in Brigade Orchards:
Clubhouse: The township features a 130,000 sq. ft. clubhouse that offers residents access to a host of facilities, including a swimming pool, gym, indoor sports courts, a library, and a party hall.
Sports Facilities: There are several outdoor sports facilities such as tennis courts, basketball courts, and a football field. There is also a cricket ground and a skating rink for residents to enjoy.
Parks and Gardens: Brigade Orchards has been designed to feature several parks and gardens that provide ample green space for residents to enjoy. The township has a central park that spans over 10 acres, and several smaller parks and gardens scattered throughout the community.
Orchard: There is a dedicated 7-acre orchard that is being developed within the township, which will feature over 2,500 fruit trees.
Retail and Commercial Spaces: The commercial and retail spaces within Brigade Orchards are being developed with the aim of providing residents with everything they need within the township. The retail space will feature a supermarket, pharmacy, and several restaurants and cafes, while the commercial space will offer office space for businesses.
Healthcare Facilities: Brigade Orchards has a healthcare center that offers residents access to basic medical facilities. The township is also close to several major hospitals and clinics.
Schools: There are several educational institutions in the vicinity of Brigade Orchards, including the Bangalore International Airport Area School, the Ryan International School, and the Canadian International School.
24/7 Security: Brigade Orchards has round-the-clock security to ensure the safety and security of its residents. The township is equipped with CCTV cameras and security personnel at entry and exit points.
Eco-friendly Measures: The developers of Brigade Orchards have implemented several measures to ensure the project is eco-friendly, including rainwater harvesting, waste segregation and composting, and the use of solar power for street lighting.
Jogging and Cycling Tracks: The township has well-maintained jogging and cycling tracks, which are perfect for residents who want to maintain an active lifestyle.
Amphitheatre: Brigade Orchards has an outdoor amphitheatre, which hosts various cultural and entertainment events throughout the year.
Pet-friendly Community: Brigade Orchards is a pet-friendly community, and residents can enjoy taking their furry friends for a walk in the dedicated pet park.
Children's Play Area: The township has a dedicated children's play area, which is designed to keep kids engaged and entertained.
Indoor Games Room: Brigade Orchards has an indoor games room, which features several games such as table tennis, carrom, and chess.
Multi-purpose Hall: The township has a multi-purpose hall that can be used for various events such as weddings, receptions, and conferences.
Spa and Salon: Brigade Orchards has a spa and salon, where residents can relax and rejuvenate after a long day.ATMs: The township has ATMs of several major banks, making it convenient for residents to withdraw cash.
Water Bodies: There are several water bodies within Brigade Orchards, including lakes and ponds, which provide a serene and tranquil environment.
Meditation and Yoga Area: Brigade Orchards has a dedicated meditation and yoga area, which is perfect for residents who want to practice mindfulness and relaxation.
Community Events: The township organizes various community events throughout the year, such as sports tournaments, cultural festivals, and food fairs, which help to bring residents together and foster a sense of community.
Convenience Store: Brigade Orchards has a convenience store, which offers basic necessities such as groceries, toiletries, and stationery.
Additionally, Brigade Orchards also offers its residents access to a range of services such as a concierge, housekeeping, laundry, and maintenance services, making life in the township convenient and hassle-free. The township also has a sewage treatment plant, which helps to manage waste effectively and reduce the environmental impact. Furthermore, the township has a well-planned road network with pedestrian pathways, making it easy for residents to navigate within the community. Overall, Brigade Orchards is designed to provide a luxurious and comfortable living experience, with an array of amenities and facilities that cater to the needs of its residents.