Brigade Calista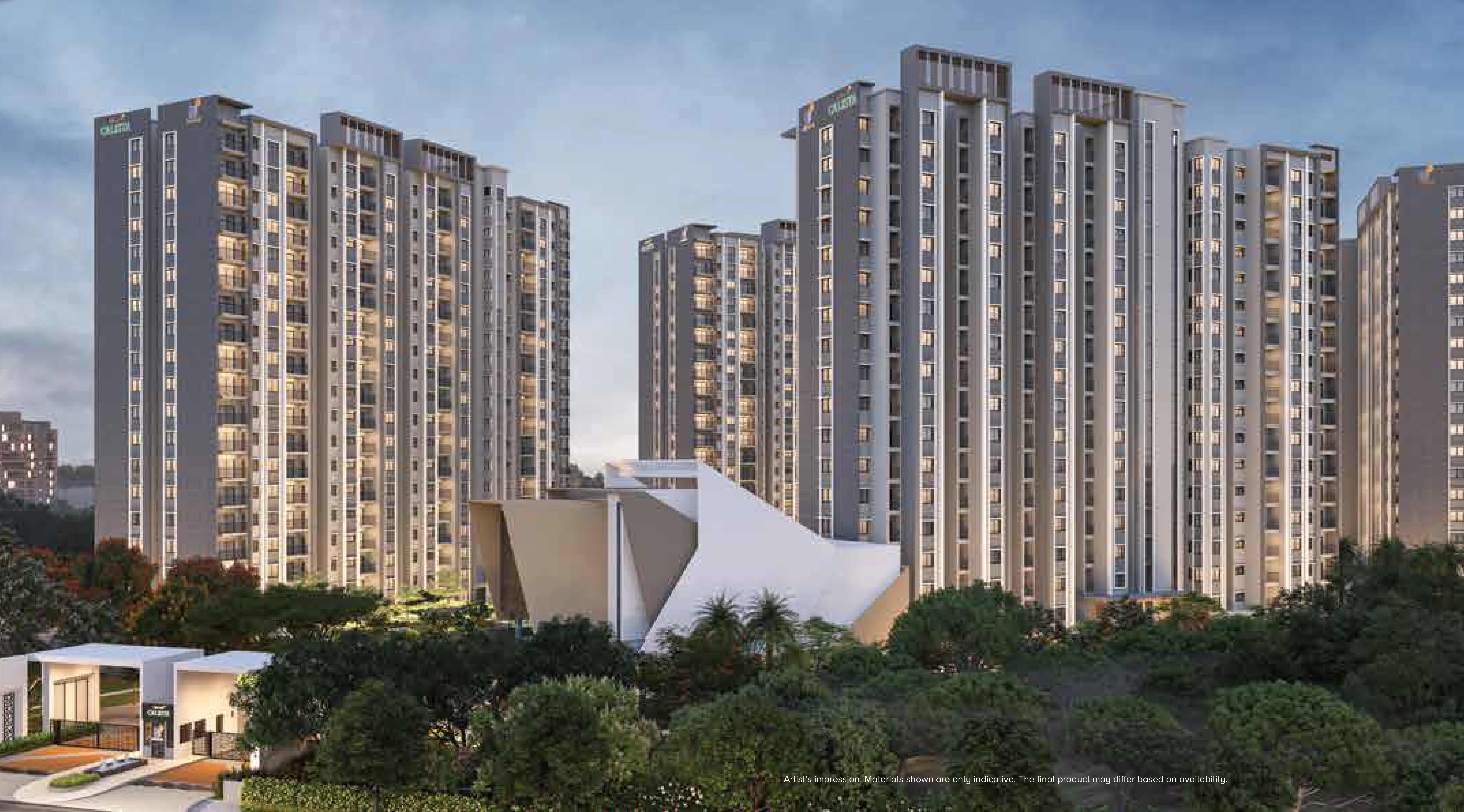 Rated
4.5
/5 based on
15
customer reviews
₹
5500000
2027-06-30T00:00:00+05:30
2023-02-04T07:48:58+05:30
In stock
Product description:
Brigade Calista is an Upcoming project in the location of Budigere Cross, Get Brigade Calista Brochure, Floorplan & Masterplan, Pricesheet
Anonymous
- by
,2023-09-20T11:10:46+05:30
High Quality of construction
1
Price slightly on higher end when compared to local builder
1
High Quality of construction
₹
₹55,00,000
to
₹1,55,00,000
Budigere Cross, Bangalore, has a new apartment enclave coming up called Brigade Calista. This is a residential project that showcases high living in South Bangalore. Budigere Cross is one of the Desired localities in Bangalore thanks to its well- developed neighborhood. With employment opportunities on the rise in this vicinity, investors are also observing a steady increase in the number of lifestyle establishments as well.
This luxury apartment project offers units of 1, 2 and 3 BHK homes spread on lush pastures of Budigere Cross. Being developed by one of the industry's best real estate giants, Brigade Calista is the newest addition to Brigade's portfolio in the residential sector. Like always, this project too will be developed by utilizing cutting-edge technology to give you a brigade home with a reputation to satisfy beyond expectations.
About Brigade Group
Established in 1986, Brigade Group has grown into the major leagues of real estate over the decades. Not only have they established themselves as the epitome of quality and the residential real estate sector, but they have also secured the commercial real estate sector for themselves as well. Over the decades, Brigade Group has showcased its unmatched capabilities by developing properties well over 76 million sq.ft in total. They have recently stepped into the co-working sector with Buzzworks. This collaboration has put well over 5 million sq.ft of office real estate development under Brigade's belt for the next few years at a minimum.
Headquartered in Bangalore, Brigade has established its presence in the Indian real estate market across several cities such as Gujarat, Mangalore, Hyderabad, Chennai, Chikmagalur, Mysore, and Kochi. Brigade properties have always excelled in providing homes that need everyone's expectations and terms of security, safety, practicality, and even aesthetics. Brigade Gateway, with the prestigious Orion Mall yeah, followed by Orion Avenue and Orion uptown, made a mark for itself as a world-class A-grade developer. The World Trade Centre Brigade Gateway was the crown jewel of the project. They are the official and only license holders for the world trade center in the South.