Brigade Calista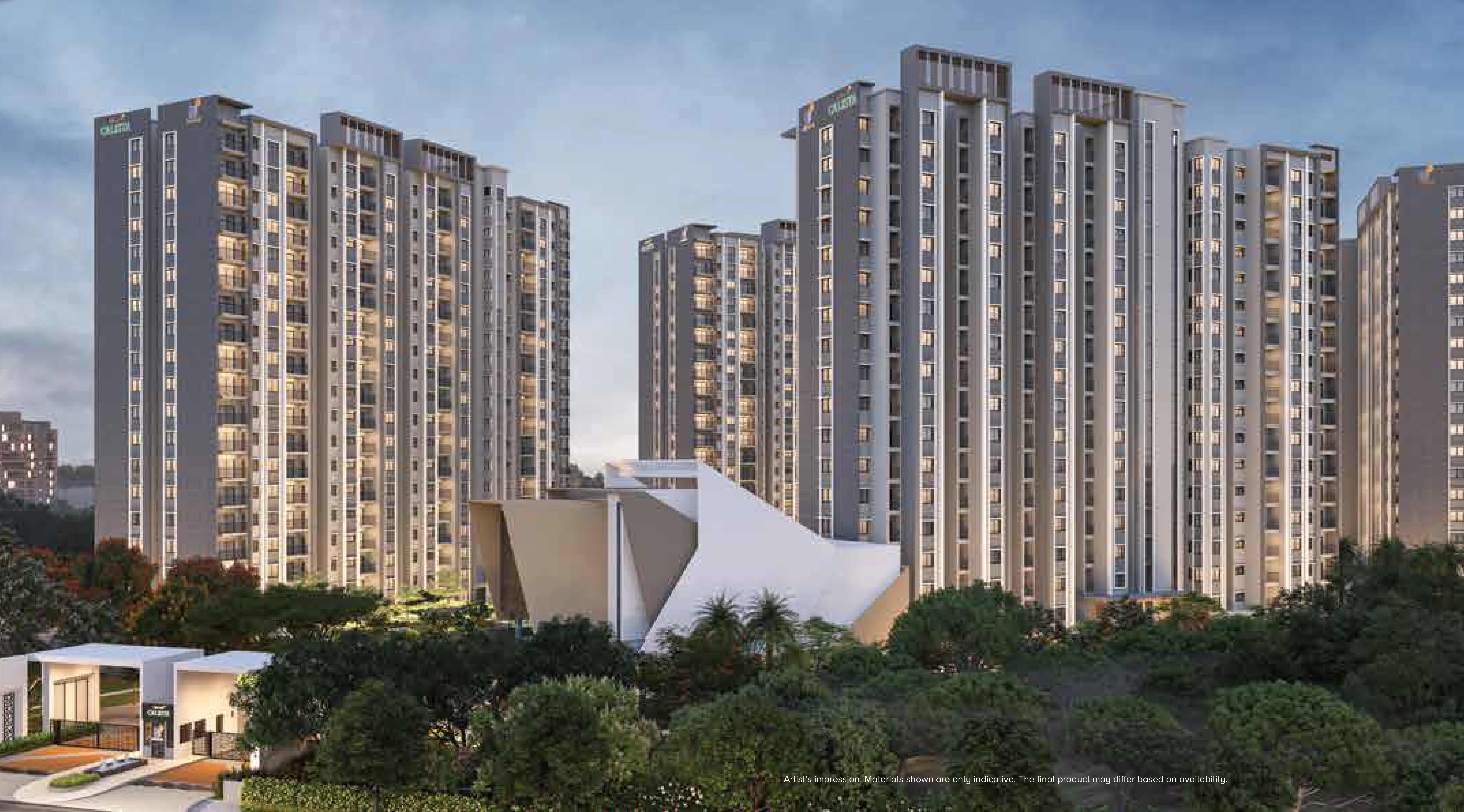 Rated
4.5
/5 based on
15
customer reviews
₹
5500000
2027-06-30T00:00:00+05:30
2023-02-04T07:48:58+05:30
In stock
Product description:
Brigade Calista is an Upcoming project in the location of Budigere Cross, Get Brigade Calista Brochure, Floorplan & Masterplan, Pricesheet
Anonymous
- by
,2023-11-28T01:59:14+05:30
High Quality of construction
1
Price slightly on higher end when compared to local builder
1
High Quality of construction
₹
₹55,00,000
to
₹1,55,00,000
Brigade Calista - Location
Whitefield
Area:

Whitefield

City:

bangalore

State:

karnataka

Country:

India

Zip Code:

560049
Brigade Calista has an advantageous position as it is well- connected to the entire city. The project is located in Budigere Cross, north Bangalore. Budigere Cross has been a booming location for quite some time now and will continue to be a hotspot for employment, residential and lifestyle purposes and the city. Especially in the real estate market, Budigere Cross has seen rapid development and demand in the last couple of years. And Brigade has observed this very growth of the vicinity and strategically decided to erect Brigade Calista in this location. Brigade Buena Vista, Arati Cityscape, Prestige Tranquility and Denifer Kingdom are some of the other viable projects in the same vicinity.
Budigere Cross has convenient access to other well -improved localities such as Ramamurthi Nagar, KR Puram, Anagalapura, Horamavu, Chikkagubbi and Hoskote for residential properties. In fact, all the above mentioned areas can be reached within a 20 to 30 minute drive. Reaching Old Madras Road is also pretty easy from Brigade Calista. Since the location has good connectivity to all the above mentioned areas of Bangalore, Budigere Cross is considered to be prime real estate. One can find themselves in a better position to consider employment opportunities across the city without having to worry about the travel hindrances because of the effortless connectivity, Budigere Cross offers.
Even when you consider the welfare of your children, you will realize Budigere Cross is a good option for them as well. The locality has also emerged as a decent educational hub for kids and youth, with the existence of VIBGYOR High School and Narayana E- School, to name a couple. The area also consists of several well reputed residential schools, such as Eleven International Residential School and New Baldwin International Residential School. And the best part is that all these educational institutions are located within a 5 km radius of Brigade Calista.
Your kids can even enjoy and develop themselves in different sports. Some of the nearby sports centers are Activity Zone Fitness Centre, Aryaveer Sports Cricket Academy and Old School Fitness. You can even consider joining them any time you wish to indulge in some sports activities yourself. If you are worried about having hospitals and wellness centers close by in case of any emergencies or unfortunate medical conditions, Budigere Cross has plenty of those as well. Mission Hospital, Aegis Medicare, Siliconcity Hospital and Dasegowda Health Centre are some of the prominent medical centers in the area.