Brigade Valencia
bangalore
https://goo.gl/maps/L5KhkofuXCHUchn26
VenueMap
India
INR
₹73,00,000
₹2,10,00,000
Birla Properties
Birla Properties
Birla Properties
Electronic City
Electronic City
bangalore
560100
Brigade Valencia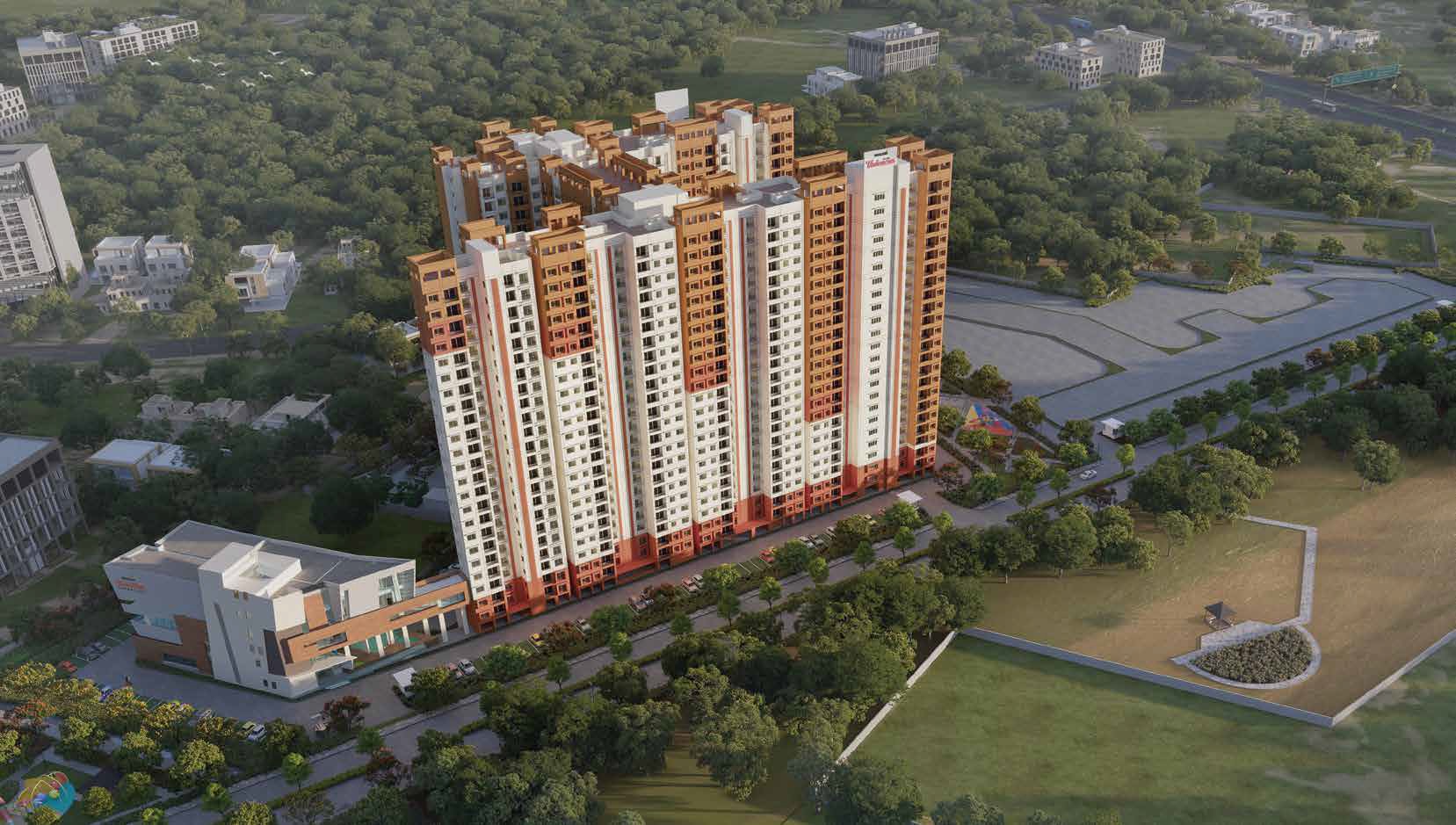 Rated
4.5
/5 based on
15
customer reviews
₹
7300000
2026-06-01T00:00:00+05:30
2022-12-23T12:38:57+05:30
In stock
Product description:
Brigade Valencia is an Upcoming project in the location of Electronic City, Get Brigade Valencia Brochure, Floorplan & Masterplan, Pricesheet
Anonymous
- by
,2023-08-16T10:21:35+05:30
High Quality of construction
1
Price slightly on higher end when compared to local builder
1
High Quality of construction
Club House
House Keeping
Security
Gym
Lift
Community Hall
Power Backup
Common Garden
Badminton Court
Sewage Treatment
Indoor Games
Visitor parking
Vastu Compliant
Basketball Court
Maintenance Staff
Party Area
Fire Safety
Rain Water
Park
Children
CCTV Camera
Jogging Track
Brigade Valencia
Brigade Valencia
apartments in Electronic City
Know More About Brigade Valencia
24 Acres

June 1, 2026

residential

apartments

966 - 2,276 Sqft

670

73,00,000

2, 2.5, 3 & 4 BHK
Interesting Facts About Brigade Valencia
Brigade Valencia highlights:
Brigade Valencia is a premium residential apartment complex located in the much-in-demand locality of Electronic City, Bangalore. Brigade Valencia offers a perfect blend of luxury, comfort, and convenience that you will be weak in the knees for… after all it is being developed by Brigade Group, one of the leading real estate developers in India. The project is inspired by a small city in Spain called Valencia and will emulate the same. Spread over 24 acres of land, the project offers a unique combination of modern living and natural beauty which emulates the likes of Valencia- a city in Spain. Brigade Valencia Prices start from ₹73 L approximately.
Brigade Valencia features a wide range of apartments with spacious interiors that offer ample natural light and freshness in every breath of air. The higher floors offer breathtaking views of the surrounding landscape to let you escape the mundane daily routine of life. Each and every home unit in Brigade Valencia is thoughtfully designed and equipped with the latest amenities to provide you with a comfortable and satisfying living experience.
There are many benefits of living in Brigade Valencia but one key advantage is the range of world-class amenities available within the gated walls. The project sports a state-of-the-art clubhouse, a swimming pool, a gymnasium, an indoor games room, a multi-purpose hall and so much more. Brigade understands the need for a nice quiet space where you can immerse yourself in a good book and has included a library for the bookworm in you. A kids' play area and a senior citizens' area make it ever more convenient for everyone to enjoy their thing.
With the daily routine of going to the office, working, getting back and staying indoors makes life pretty boxed up and outdoor activities have become a need. Brigade Valencia has some pretty impressive outdoor amenities as well. The Project has a basketball court, tennis court, and a cricket pitch for the sports enthusiasts waiting to come out and play. If you are someone who just likes being outdoors, going for a walk in the park and enjoying the sight of all the colours nature has to offer, a beautifully landscaped garden, a walking track, and a yoga deck should keep you happy.
Brigade understands the high emphasis on safety and security needs in today's socio-economic climate and so the project comes equipped with round-the-clock security personnel, CCTV surveillance, and access control systems to ensure the safety of you and your family.
If you know what Brigade is all about you'll know the advantage does stop with the amenities, the location of Brigade Valencia offers another major advantage. The project is situated in close proximity to some of the top educational institutions, hospitals, shopping centres, and entertainment hubs in Electronic City making it ultra-easy for you to do just you. Popular attractions like The Neeladri Amusement and Water Park, and Forum Mall are also just a few minutes drive away from the apartment project.
Brigade Valencia also offers convenient access to arterial Hosur Road, which will lead you to the rest of Bangalore with equal convenience. Brigade Valencia residents have another advantage when it comes to commuting with the upcoming Namma Metro line, which will connect Electronic City to the rest of Bangalore.
The bottom line is that you won't get a better opportunity of realizing your dream of the perfect home that has everything in Electronic city. You know Brigade Valencia is a perfect choice for those seeking a luxurious and comfortable lifestyle in Bangalore thanks to the plethora of world-class amenities, a prime location, and a safe and secure environment offered. With its impeccable design, state-of-the-art facilities, and scenic surroundings, Brigade Valencia is truly a masterpiece of modern living.
Briagde Valencia Location:
Brigade Valencia is a power-packed apartment project located thoughtfully to give you utter convenience and accessibility to all you need, Let's dive a bit deeper into the location and its advantages:
Proximity to employment opportunities: Electronic City is a hub of IT companies and startups, making it an ideal place to live for those working in the tech industry. Living in Brigade Valencia means you can easily commute to and from work while saving your valuable time and money.
Excellent connectivity: Brigade Valencia, Electronic City offers excellent connectivity to the rest of Bangalore, thanks to the several bus routes, good roads and the upcoming metro line. The elevated expressway further connects Electronic City to other major highways in the city cutting your travel time by a significant amount.
Access to quality education: Electronic City is home to several renowned educational institutions, such as the Indian Institute of Information Technology (IIIT), Xavier Institute of Management and Entrepreneurship (XIME), and Treamis World School. So living in Brigade Valencia, Electronic City provides easy access to these institutions.
Presence of essential amenities: Electronic City has several malls, supermarkets, hospitals, and restaurants, making it a self-sufficient area. You can easily access all the essential amenities without having to travel far from your Brigade Valencia home.
Vibrant community: Electronic City has a vibrant community of residents from different parts of India and the world. Brigade Valencia offers not just the experience of living luxuriously in Electronic City but you can also enjoy the diverse culture and cuisine that the community offers.
Social Infrastructure Accessibility:
Upcoming Bommasandra Metro Station 2 mins

Biocon 25 mins

HP 25 mins

NICE Road 30 mins

Infosys 25 mins

Wipro 25 mins

HCL 25 mins
Brigade Valencia Floor Plans
Brigade Valencia offers a glorious range of luxurious floor plans that caters to the varying needs and preferences of every individual or family. The apartment project presents spacious 2, 2.5, 3 and 4 BHK apartments style homes with sizes ranging from 966 sq. ft. to 2276 sq. ft.
Brigade Valencia 2 and 2.5 BHK homes come with size configurations of 966 and 1201 sq. ft respectively. These homes are designed by some of the industry's best architects and with a lot of deliberation over every element of the home unit. The goal of providing luxurious living can be felt in every inch of these homes.
Brigade Valencia 3 BHK apartments are available in two configurations of 1498 sq. ft. and 1678 sq. ft. These apartments are carefully designed to allow ample natural light and ventilation with spacious living areas, handsome bedrooms, and practically modern bathrooms or you to experience the joy of every day you live here.
For those who are seeking even more space, Brigade Valencia 4 BHK apartments are available in one exclusive size of 2276 sq. ft., which is perfect for larger families or those who require additional space to host guests occasionally. Luxury is the perfect word to describe this elegant 4BHK home.
Every single apartment at Brigade Valencia is designed to provide you with the utmost luxury and comfort that you desire. Featuring high-quality fixtures and fittings, modern appliances, and beautiful finishes, each home is thoughtfully designed to allow maximum natural light and ventilation, and ultimately providing its residents with a healthy and comfortable living environment.


About Brigade:
Brigade Group is indisputably considered to be one of the best real estate developers in India. The company has been at the forefront of the real estate industry for over three decades and has successfully delivered over 200 landmark projects across the country.
The group's success can be attributed to its unwavering commitment to quality, customer satisfaction, and innovation that the customers have continuously observed. Brigade Group's projects are always known for their impeccable design, state-of-the-art amenities, and sustainable practices. The company's focus on transparency and ethical business practices has helped it earn a reputation for reliability and trustworthiness amongst customers and industry peers alike. With its continued emphasis on excellence and innovation, Brigade Group is set to remain a leading player in the Indian real estate industry for years to come.
Complete View of Floor Plans & Pricing
There is Always an Extra Room for the Discounts and Offer
There is no harm in giving a try
Construction Status:

pre launch

Elevation:

23 Floors

Location:

Electronic City

City:

bangalore

State:

karnataka

RERA:

ACK/KA/RERA/1251/308/PR/231222/006658
Address and Location On Go...
Electronic City
Amenities You Would Love to Use
Outdoor Sports Facilities
Schedule a Site Visit Tour
Frequently Asked Questions
Where is Brigade Valencia Located?
Brigade Valencia is located in Electronic City, bangalore
How many units are there in Brigade Valencia?
There are 670 units available for Brigade Valencia
When is Brigade Valencia scheduled for hand over?
Brigade Valencia will be completed according to the timelines given to the RERA.
Has Brigade Valencia received RERA?
No project can commence without RERA approvals.
What are the different sizes available in Brigade Valencia?
Size available in Brigade Valencia area, 2, 2.5, 3 & 4 BHK
Is Brigade Valencia approved by banks?
If the project is approved by rera then bank approvals may not be a problem.
Is there any home loan facility available in Brigade Valencia?
Yes, Brigade Valencia has a home loan facility.
Is Brigade Valencia vastu compliant?
Yes, Brigade Valencia is vastu compliant.
Is there a visitor's car park available in Brigade Valencia?
Yes there is a provision for visitor's car parking.
Properties You Might Like